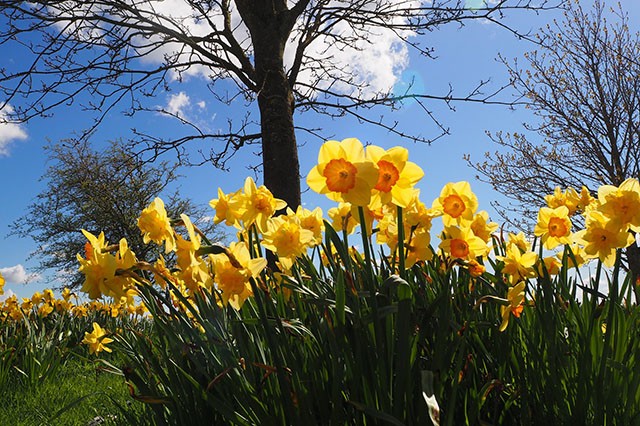 Spring is here at last and new season's stock of Shrubs, Ornamental Trees and Fruit Trees are now available.
As the weather warms up and root activity begins, March is a good time to plant or move evergreens before new shoots have opened.
Hedges  should also be planted now. We have a large selection pot-grown hedging evergreens available which can be planted at any time, but they will establish better if planted now or in the autumn.
This is the latest time for bare-root fruit bushes and trees to be planted so visit us now. There is still time for planting of new raspberry canes, put them in shallow rows 18″  apart, with 6′ between the rows. Cut them down to 9″ in height.
If you haven't already done so now is the time  to prune bush roses (hybrid teas and floribundas). Make sure that you use  sharp secateurs to ensure a clean cut.
Seed Potatoes, Onions and Garlic all now available. Also a full range of Vegetable seeds – Grow Your Own This Year.
In milder areas you can plant early cropping  potatoes and shallots and broad beans can be sown in double rows or blocks outdoors. Spacing beans 8in-9in apart and about 1.5in deep.