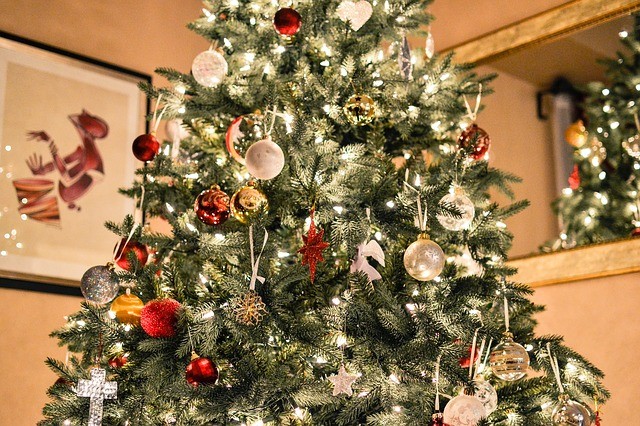 We have a variety of christmas trees for sale as well as a fabulous range of christmas decorations, all in stock and displayed for your viewing.
But there are still jobs that can be done in the garden. If the weather is fine there is still time to plant out trees and shrubs.
It's time to finish any winter pruning of fruit trees and to apply a winter wash to get rid of insects and pests.
Providing it's not too wet underfoot, December is a good time to prepare the new beds for next season. Apply compost or manure will help improve soil structure and nutrient levels. Winter frosts will break down the manure and it can be dug in when spring comes around.
Complete  pruning of  apples, pears, gooseberries and redcurrants.
Poinsettias are always popular choice around Christmas. Look after them by keeping them in a warm place and keeping the soil moist but not soggy. Never let them stand in water and avoid cold draughts.