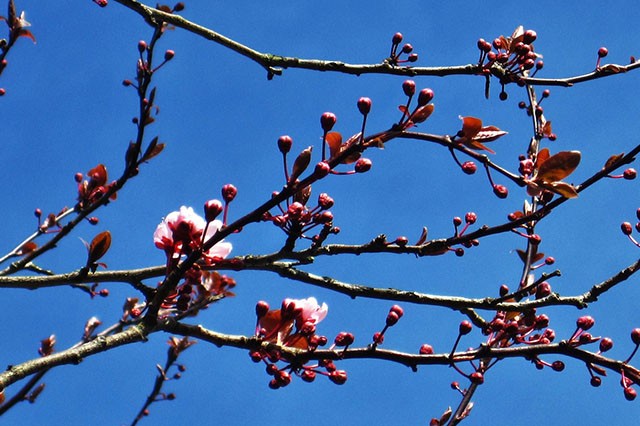 Due to this years cold temperatures and harsh winds, its best not to plant out young and tender plants just yet, unless you take care protecting them from the possible frost.
Hardy perennials and herbaceous plants can now be planted.
Plant out bulbs –  Gladioli, Dahlia and Lilies. Always mix in some good compost when planting.
Alpines can be planted out now – we have a great selection.
Finish pruning roses this month, cut them back to some good strong shoots. Also start to spray your roses to keep away pests and diseases.
Deadhead winter flowering pansies and primroses.
Plant onion sets, 6in apart, and pushed into the soil until just the tip shows.
Plant out maincrop potatoes, spacing them about 12in apart and Sow peas, mangetout, carrots, beetroot and autumn-maturing cauliflowers
We have an Extensive Range of Fruit Trees & Ornamental Trees Now in Stock – Visit Us Now for some Great Value Offers